Committed to Tradition
Our commitment to tradition and our ability to embrace a variety of new and proven techniques allows us to always ensure we can help you and your dog achieve your goals. We strive to ensure our genetics and traits are of the best we can provide for our DK/GSPs that we breed and provide to the active hunting family. We also offer tailored upland and waterfowl hunts during season.
We pride ourselves with providing true German dogs that are dual registered and tested in both NADKC and NAVHDA. We have worked extensively to bring some the best lines available from Germany and Europe in order to bring back the "German" in the German Shorthaired Pointer. All of our dogs embody the original design and purpose of these fine dogs. Dogs should be noble and biddable in the house yet work energetically with high cooperation in the field. We exclusively breed for calmness and incredible natural ability GSPs. RGK's bloodlines are some of the best managed lines in the world.
We stand behind every dog we sell and will work extensively to ensure that you are matched with EXACTLY what you are looking for. We pride ourselves on our ability to breed, train and support NADKC and NAVHDA exclusive dogs and events.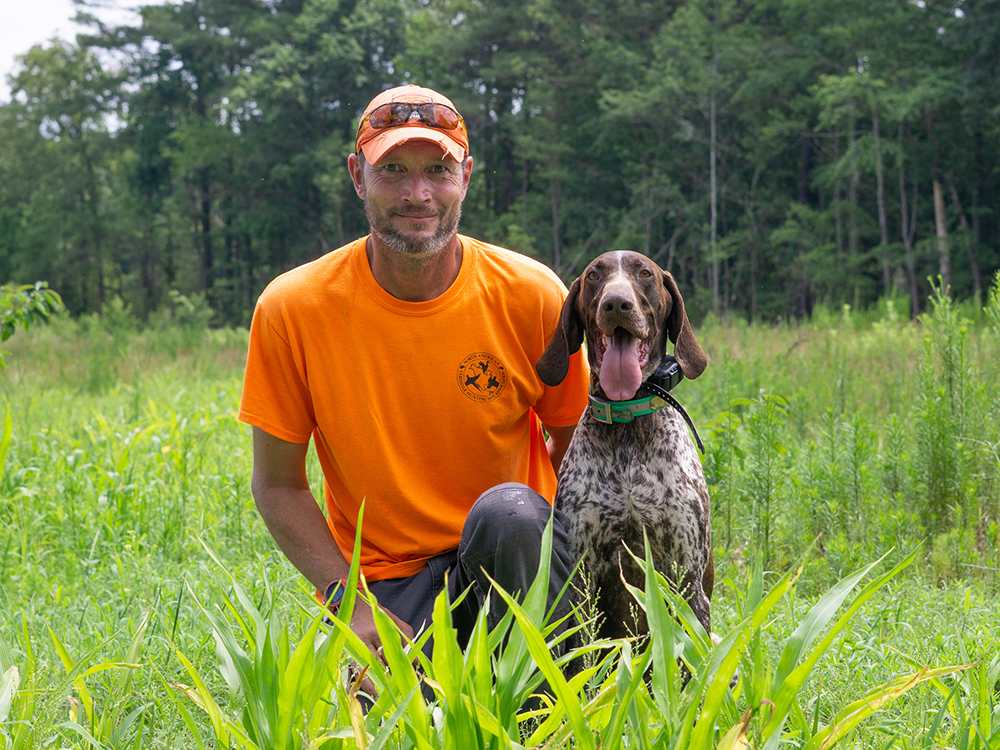 Scott Caldwell
Gundogs, and specifically the versatile dogs, are my life!
Gundogs, and specifically the versatile dogs, are my life! After doing this for more than 25 years, I couldn't imagine a different path in life. I pride myself in helping owners and handlers realize the very best that their hunting partner can achieve. I've handled dogs at every level of NAVHDA successfully and trained and tested dogs in numerous JGHV tests both here stateside as well as in Germany, Denmark, and Sweden. All of this has only allowed me to develop a perspective that helps people and their dogs to become the best they can afield. 
My many years of handling and training dogs has taught me, where there is success there can also be failure and where there is failure, there can be success. That may sound confusing but every dog reacts differently to program training and hunting and every handler learns differently when advised what to do. Always learn from your mistakes and take time to enjoy the success. 
Nothing brings me more joy and satisfaction than seeing an owner and dog bond and succeed either in the field or during a test. My success is a dog's or owner's success. 
I look forward to working with you and your dog to shape and realize your sporting and testing dreams.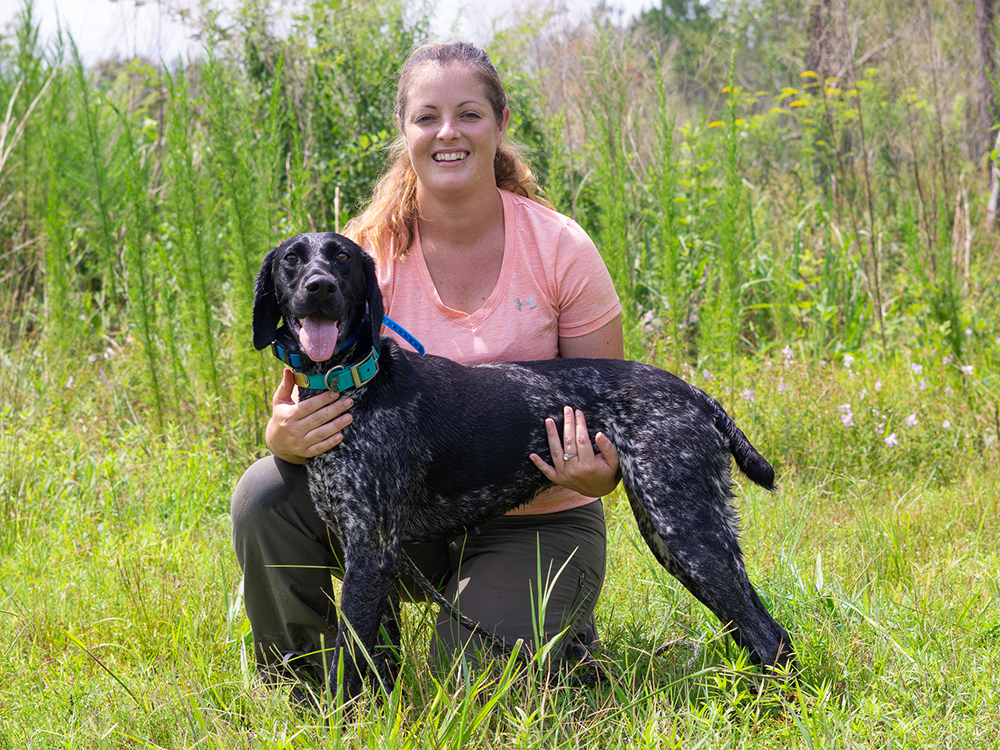 Kyley Caldwell
My journey in the dog world started when I met my husband Scott. Long story short is that we met over one of his dogs.
After we got serious, he plainly stated; "I love you, but I will always be doing this dog thing." So, I guess if you can't beat them, join them! I started helping him train and manage the kennel.
I worked and trained my own German shorthaired pointer and ran her in NAVHDA and AKC tests. All this gave me a true appreciation for what he was doing, and I fully wanted to be a part of that. Together we have grown Rusty Guns Kennel to a successful training and breeding facility that supports both NAVHDA and NADKC.
I love the involvement of working with young dogs and setting foundations. Using positive training methods along with structured training cycles has proved to successfully cultivate a reputable and successful business and marriage.
Working with Scott and the dogs to realize their potential. Nothing is more rewarding to me then when you see the proverbial light bulb click on for a young dog or seeing a dog that has had the "wrong" training snap back and understand what's being asked of them.
Contact Us
Interested in finding out more information about our training practices, guided hunts, or litters?
Send us a message, email, or give us a call. We look forward to hearing from you!
We are located at:
553 Farrar Dairy Rd
Lillington, NC 27546
Email: [email protected]
Phone: (910) 514-6059